Johnnie Lowry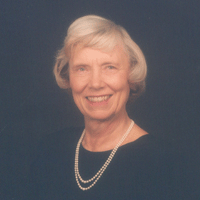 Johnnie Lowry '81 advocated for Abbey education, striving during her own life to achieve the Benedictine principle of balance in mind, body and spirit. She attended the Abbey as an adult student and then went on to advanced study in banking. A natural leader in her banking career and in her community, Johnnie served on the college's Board of Trustees, established an endowed scholarship and built the Lowry Alumni House whose purpose is to keep alumni involved in campus life. She also established a Charitable Remainder Trust for use by the college. Her legacy continues at the Abbey.
To learn more about supporting Belmont Abbey College in your special way, visit "Ways to Give".
You might find it helpful to select the "print" button on the top of your screen and print this page. You may feel free to give this page to your attorney. If questions arise, please be in touch with Monica Mattioli at phone number 704-461-6674 or e-mail at [email protected].